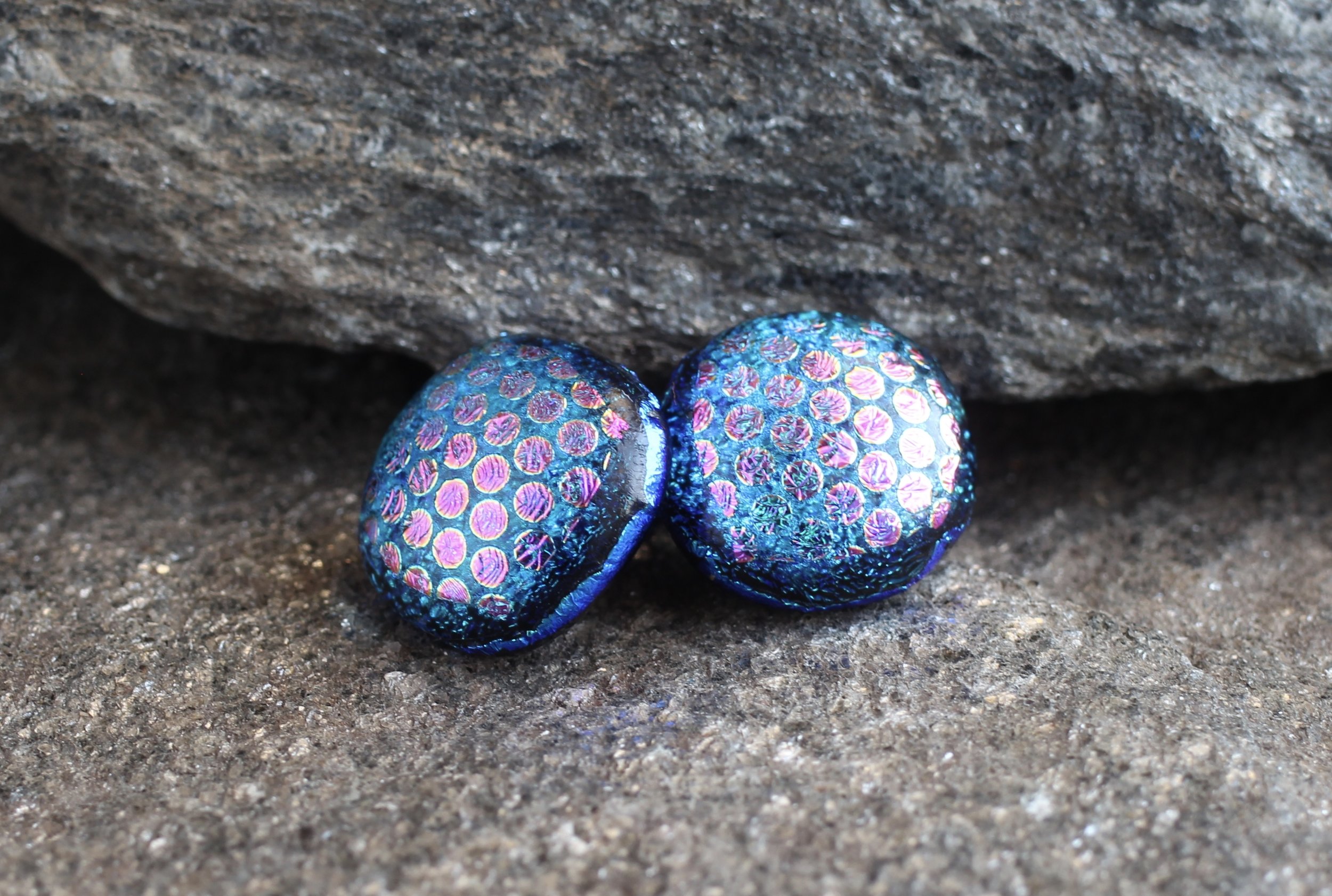 brilliant-leigh teal
There's no hiding when she is worn. This is your exclamation point.
Own it!
These petite twinkling fused glass jewelry earrings, brilliant-leigh teal, pack a visually powerful punch. You can pair the colorful dichroic dot pattern of this wearable art with many of your wardrobe staples, whether you're going for delicate or dazzling.
You look so haute.
Colors in this piece include: teal, green, blue, black, pink and purple
1/2"
Pairs well with aura. Just sayin'.