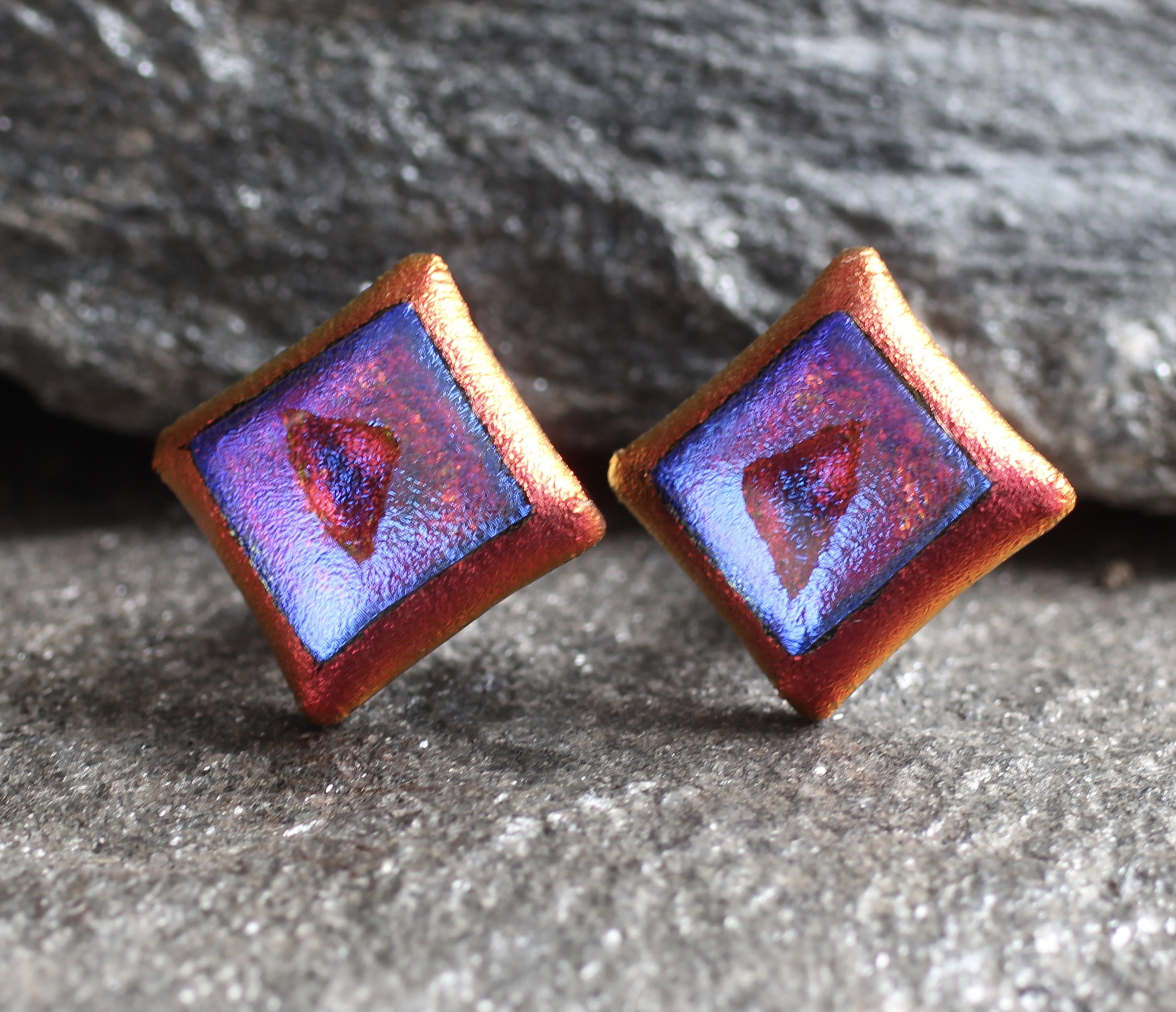 destiny
Some beauty is simply meant to be. It's not her fault. Put on your big girl pants and love her anyway.
Haters need not apply.
You can wear the hot orange and pinky blue colors of this wearable art with many of your fashion statements, whether you're going for mind-blowing or majestic. This dynamic duo wants to be worn–with jeans, to the office (jazz up the gray or black outfit) or out for some nightlife. These stunning fused glass jewelry earrings, destiny, are a gorgeous pair. Don't leave them for too long sitting in an accessory organizer–put 'em on and get the party started.
You. Transcendant.
3/4" square
Here comes trouble and demure pendants pair well with these earrings. Just sayin'.