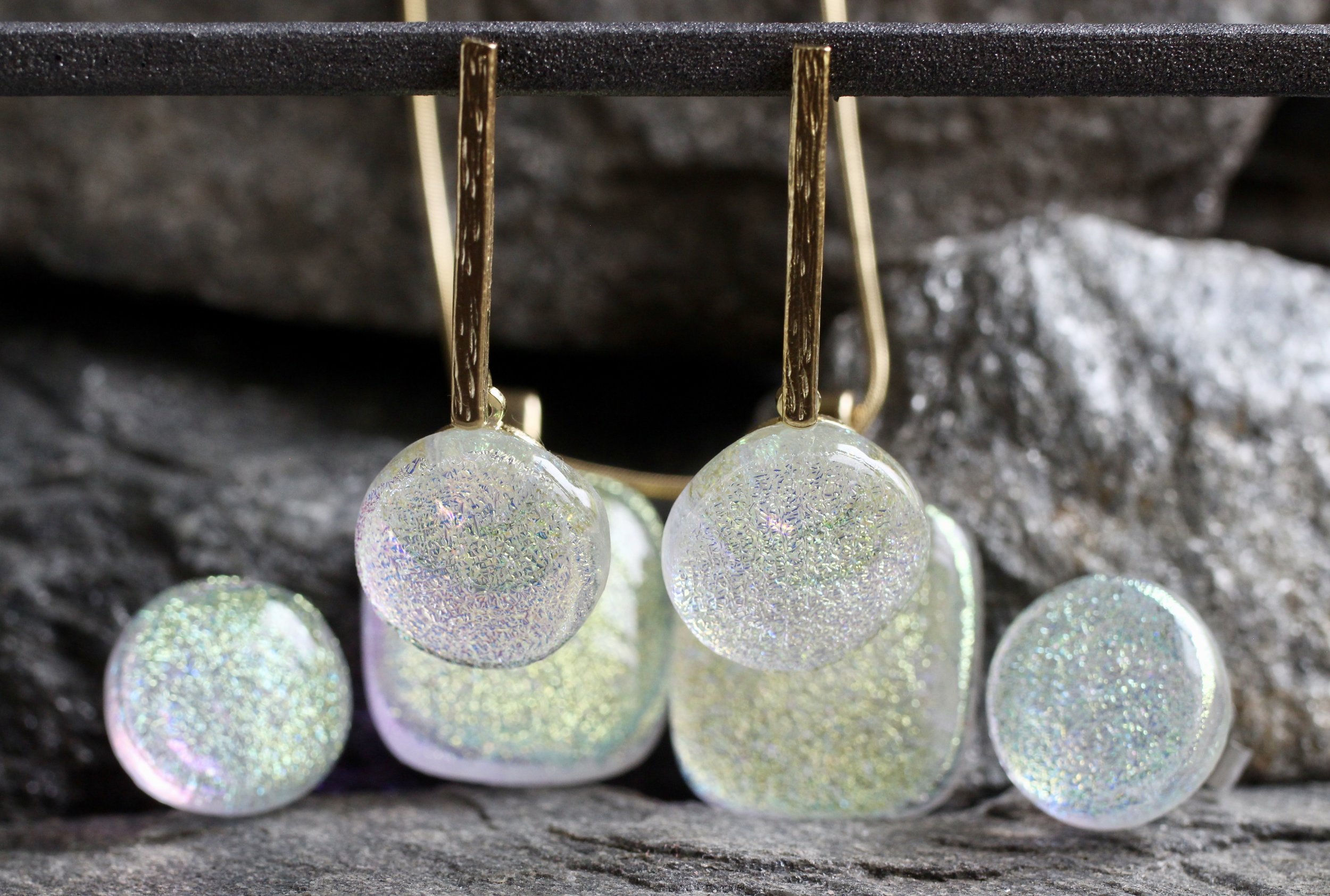 divine
She feels the same on the inside. So, this is middle age. Inevitable, yes, but when did it happen? Never-mind, she knows. Now she understands what her parents said for years. They were right, as usual.
She's never been happier.
This empowered beauty, divine, is a flirtatious statement. Don't leave her unworn–put 'er on and make your move. You can pair this wearable art with so many of your fashion options, whether you're going for fascinating or seductive.
You. Irresistible.
Colors found in this piece: yellow, green, blue, pink, purple, rainbow, gold
1/2"ish earrings come in studs or textured gold long drops.
Check out the divine necklace. Just sayin'.