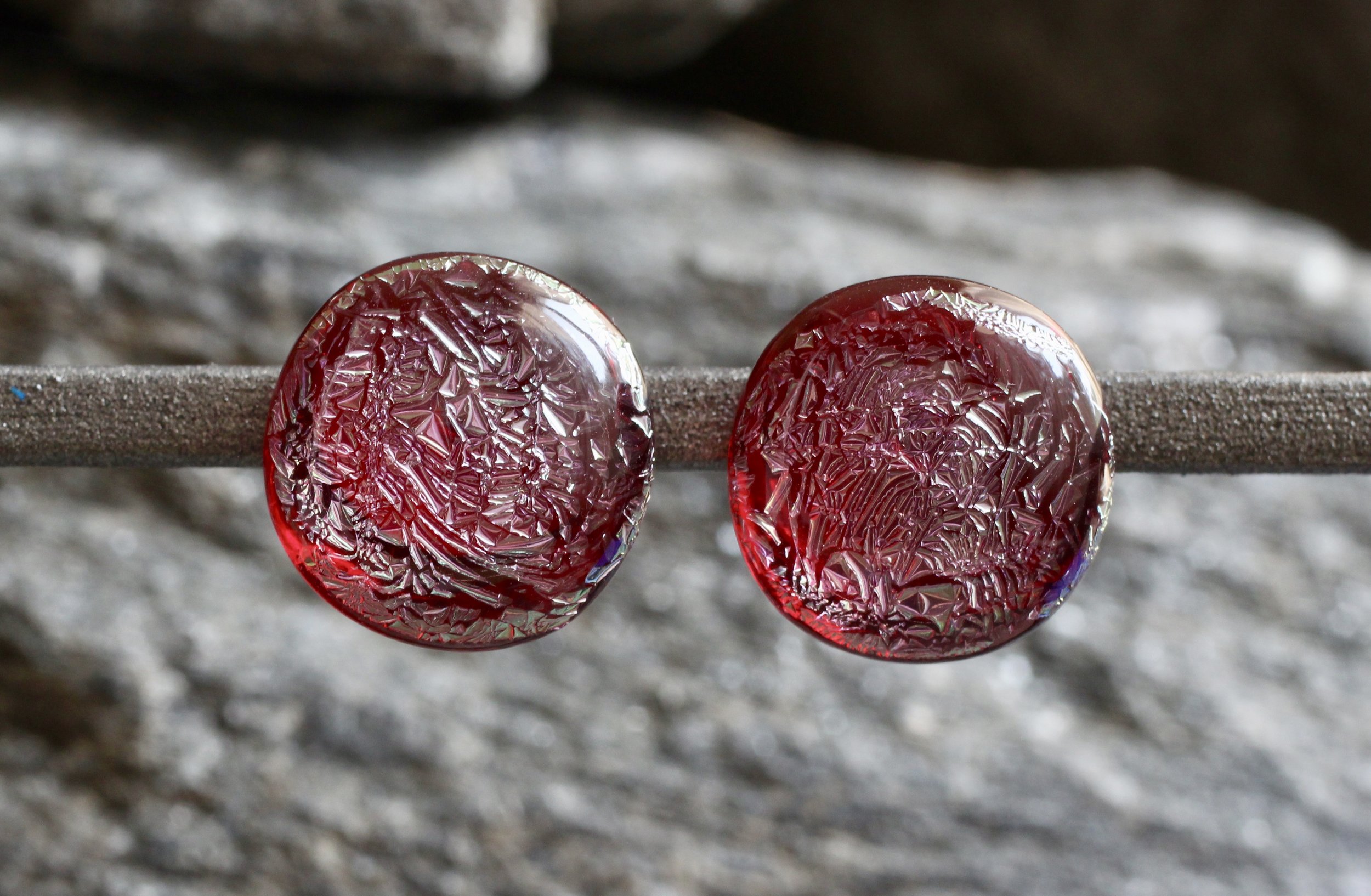 garnet labyrinth
This garnet texturized beauty is an attention-getter. She says, "I see your twinset, and raise you forty."
Game on!
These glowing fused glass jewelry earrings, red labyrinth, are surprising. You can pair the radiant warm red and textured dichroic purple-pink colors of this wearable art with so many of your fashion statements, whether you're going for striking or understated.
You look so haute.
Colors found in these earrings are: red, garnet, scarlet, gold, violet and touches of pink.
5/8"