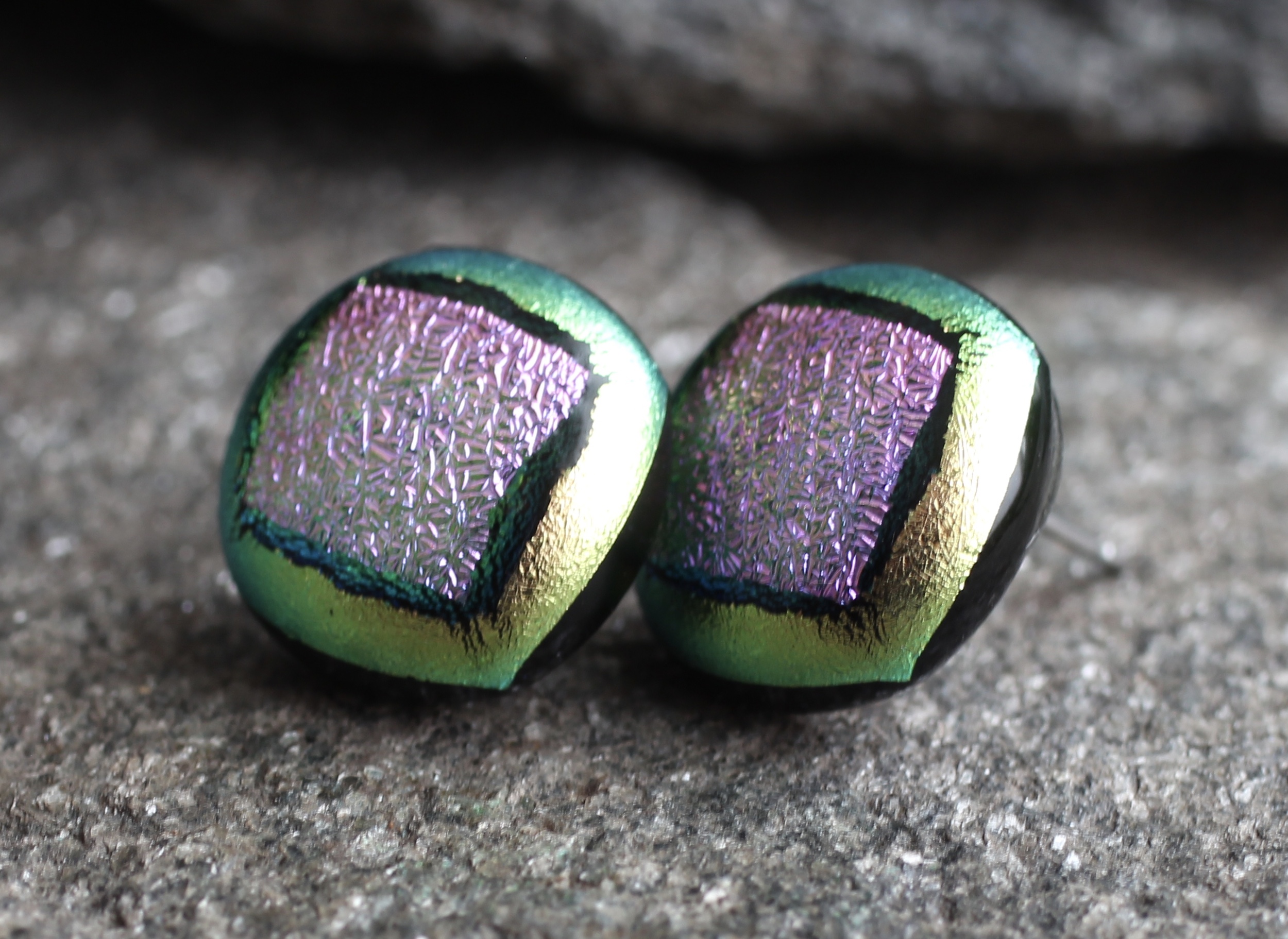 kermit and ms. p
There are few, but notable, instances when pairing pink and green have been successful: Muppets, check. Yuppie 80's clothes, check. These beauties.
Check. Mate.
These mesmerizing earrings want to be worn–often. Don't leave the twins for too long sitting around–put 'em on and embody their energy. Today is gonna be electrifying.
These glass jewelry earrings, kermit and ms. p, are quite the dynamic duo. The soft green hues with pink accents are reminiscent of an 80's frat party. You can pair this wearable art with your fashion statement, whether you're going for fun or funky.
You. Rebel wonder(full).
5/8"