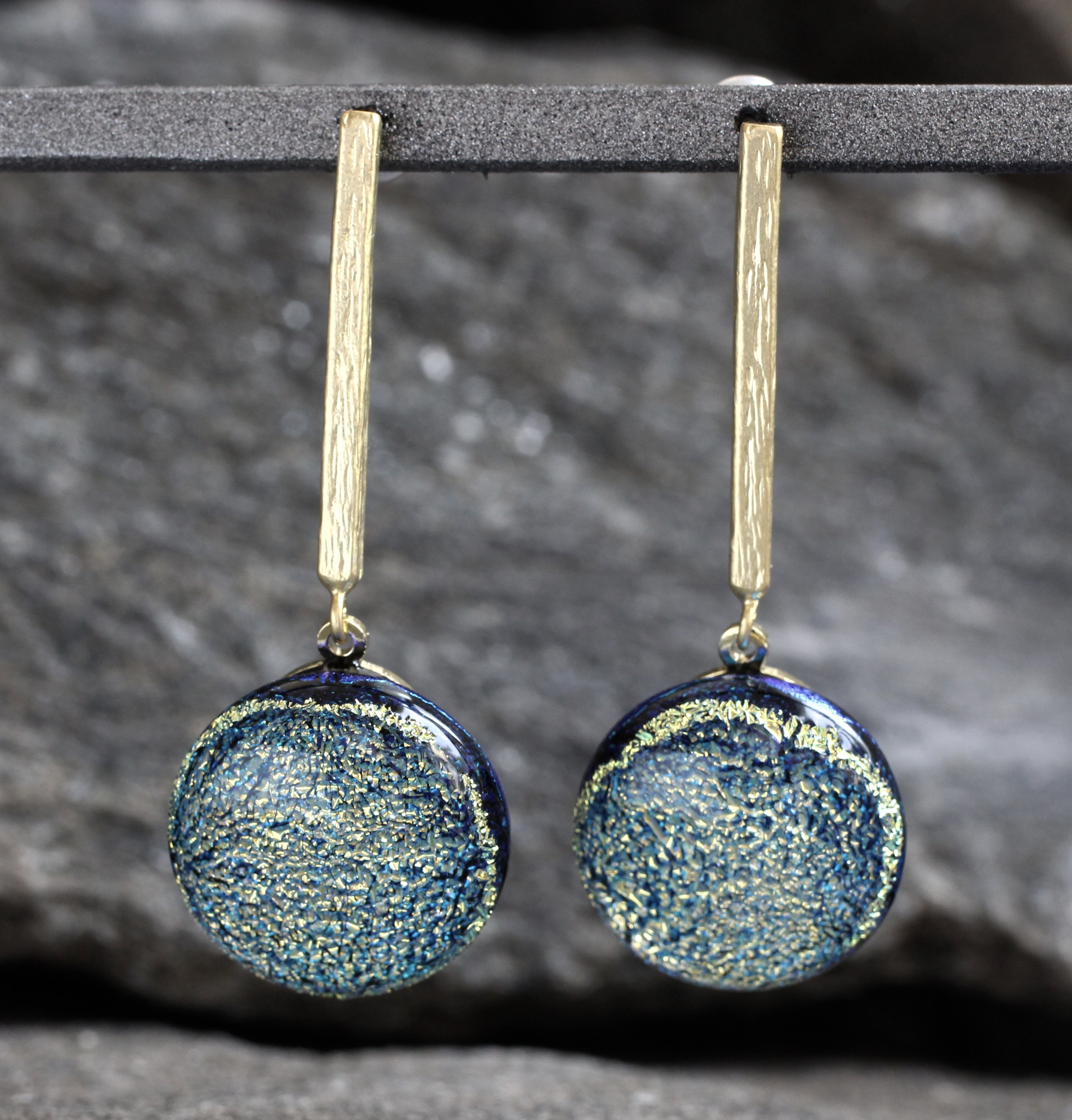 teal blue labyrinth
These teal blue textured beauties are attention-getters. She says, "I see your twinset, and raise you forty."
Game on!
These fascinating earrings, teal blue labyrinth, are as much artisanal as they are funky. You can pair the colors of this wearable art with so many of your fashion statements, whether you're going for phenomenal or fantastic.
You. Fabulous.
Colors in this piece: teal blue, blue, green, turquoise
Approx. 1/2"