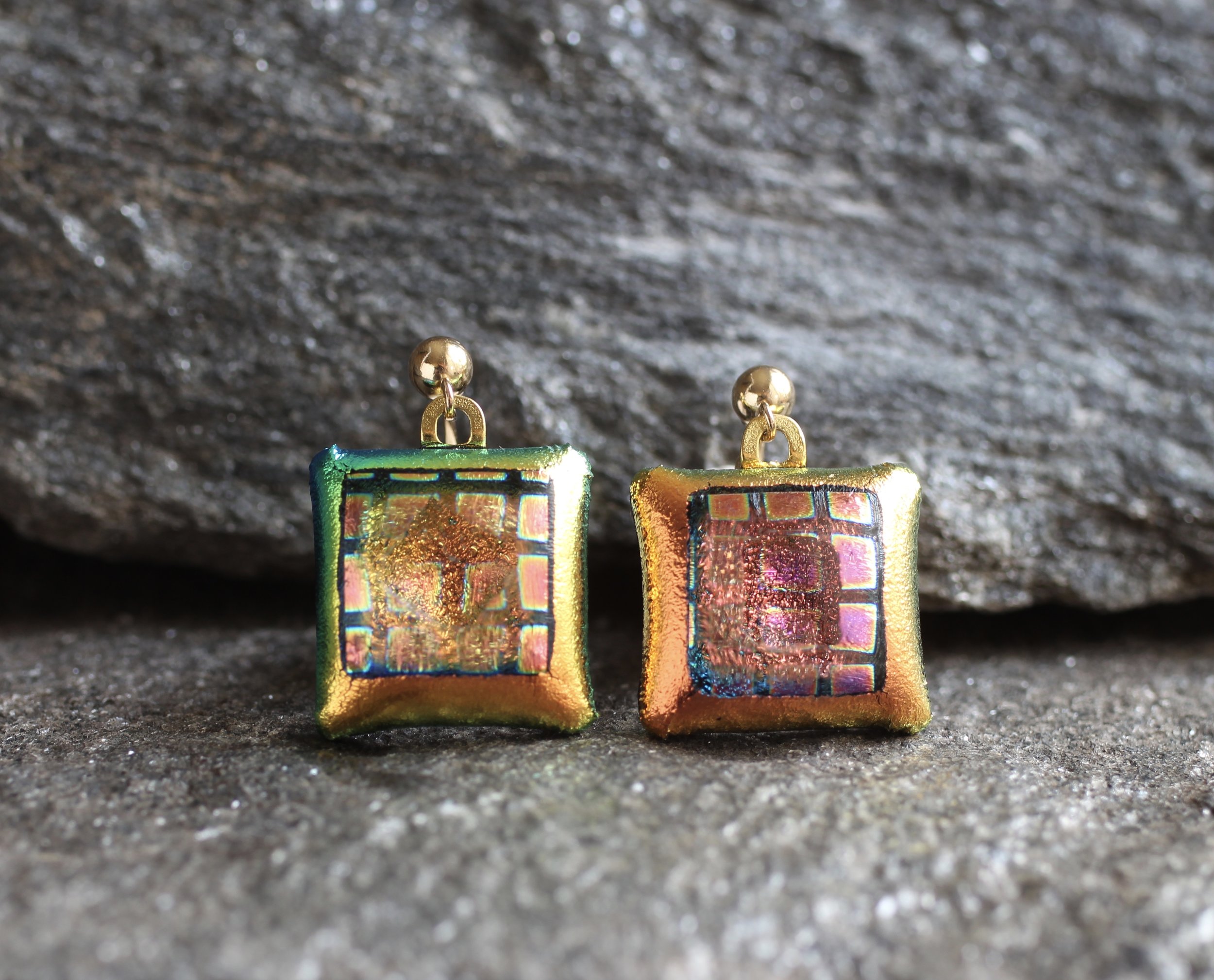 pyro
You're drawn to her in spite of the feeling in the pit of your stomach that says, "stay away." You might go down in flames but oh, the rapture!
Bring on the heat.
These glowing fused glass jewelry earrings, pyro, are as much contemporary as they are classic. You can pair the warm orange, golden yellow and green colors of this wearable art with so many of your fashion statements, whether you're going for fiery or simmering.
You. The sizzling fashionista.
7/8 x 7/8"
sold out