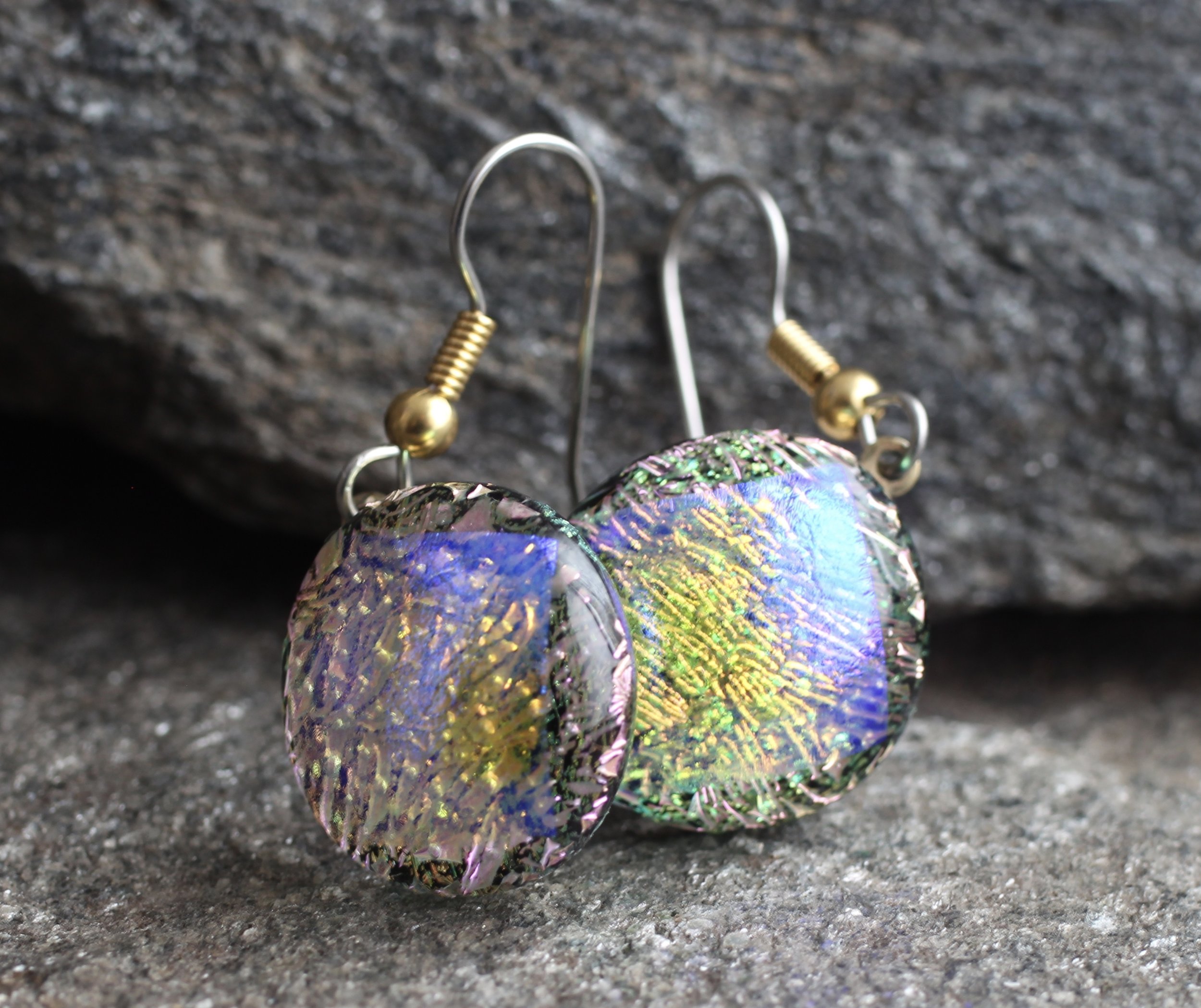 rainbow labyrinth
This texturized beauty is an attention-getter. She says, "I see your twinset, and raise you forty."
Game on!
These remarkable glass jewelry earrings, rainbow labyrinth, are as much artisanal as they are fascinating. You can pair the colors of this wearable art with so many of your fashion statements, whether you're going for blazing or ice goddess.
You look so haute.
Colors in this piece: green, gold, pink, orange, blue, yellow, rainbow, black
Approx. 5/8"
sold out