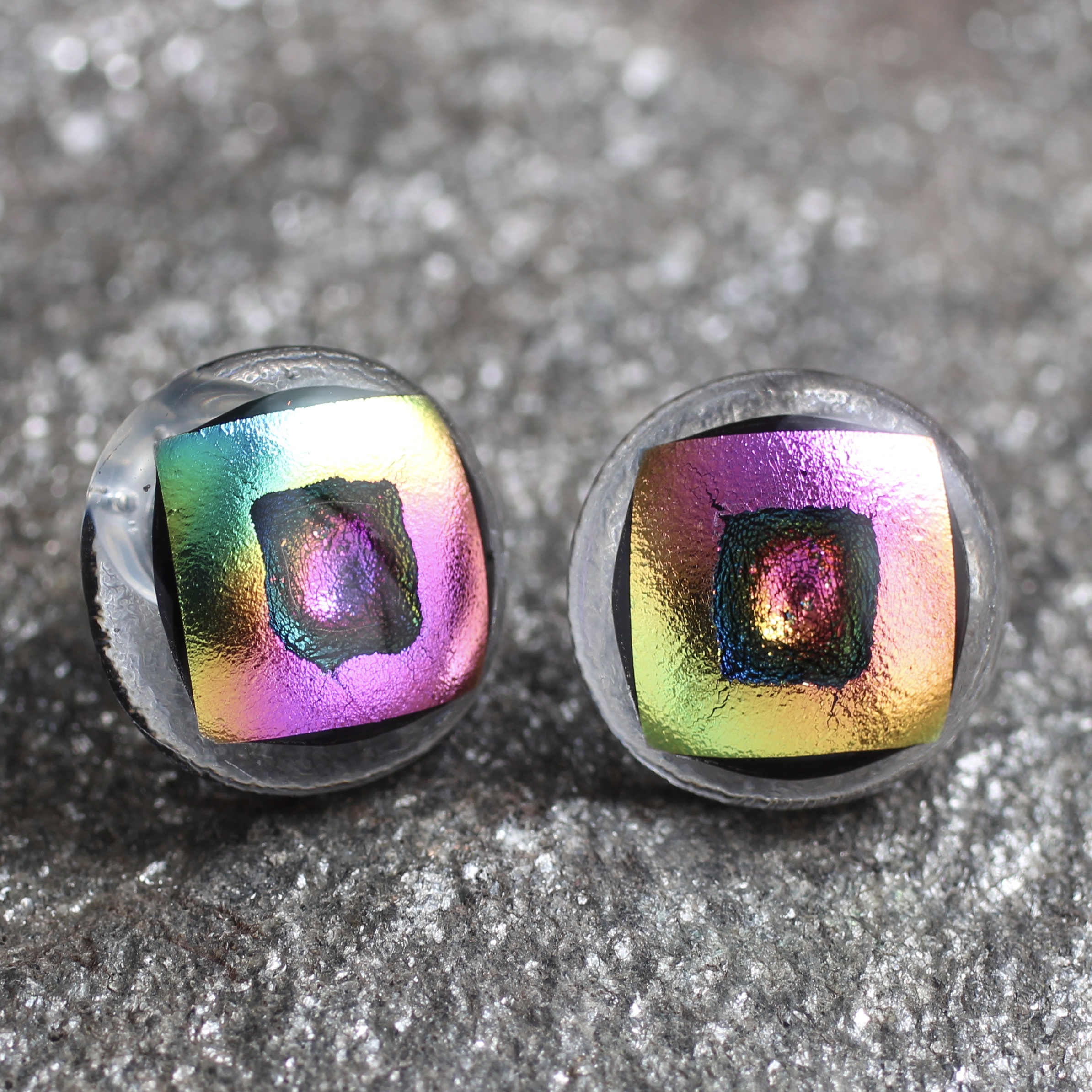 tweedledee
She's never late. Nor is she understood. She likes it that way. Keep 'em guessing, she always says.
Being predictable is so Bor-Ring!
These colorful fused glass jewelry earrings, tweedledee, are as much fun as they are versatile. You can pair the rainbow dichroic blue, pink, yellow, green and fuchsia colors of this wearable art with so many of your fashion statements, whether you're going for fun or funky.
You. The accessory goddess.
3/4"