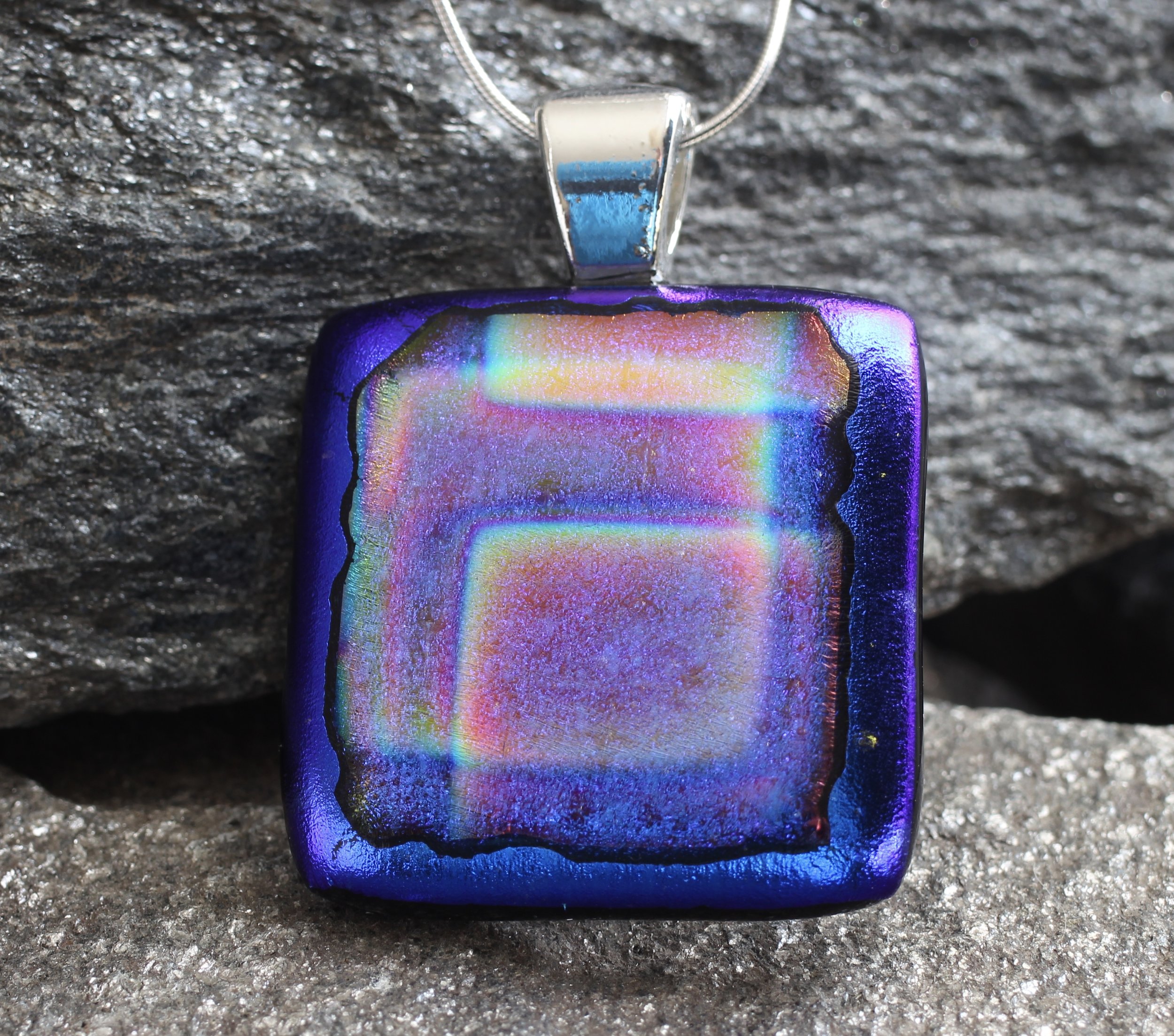 billie's idol
She vividly remembers the night at the punk bar. Her friend was wearing yuppie pants with pink and blue whales. Oh, yes he did! No one cared, the band had clothes pins in their hair and safety pins through their nipples. It was "anything goes" in that place.
And, yes, I mean, "anything."
This fused glass beauty, billie's idol, is magnetic. The rainbow, layered pattern reveals depth into its brilliant blue hues. You can pair this wearable art with jeans, a work or a gala outfit, whether you're going for electrifying or enigmatic.
You. Idolized.
Colors found in this pendant: blue, turquoise, sapphire, purple, yellow, rainbow, pink, black
She comes with a 16" silver colored chain. For other necklace options check out the Necklace page.
Approx. 1-1/2" square
sold out