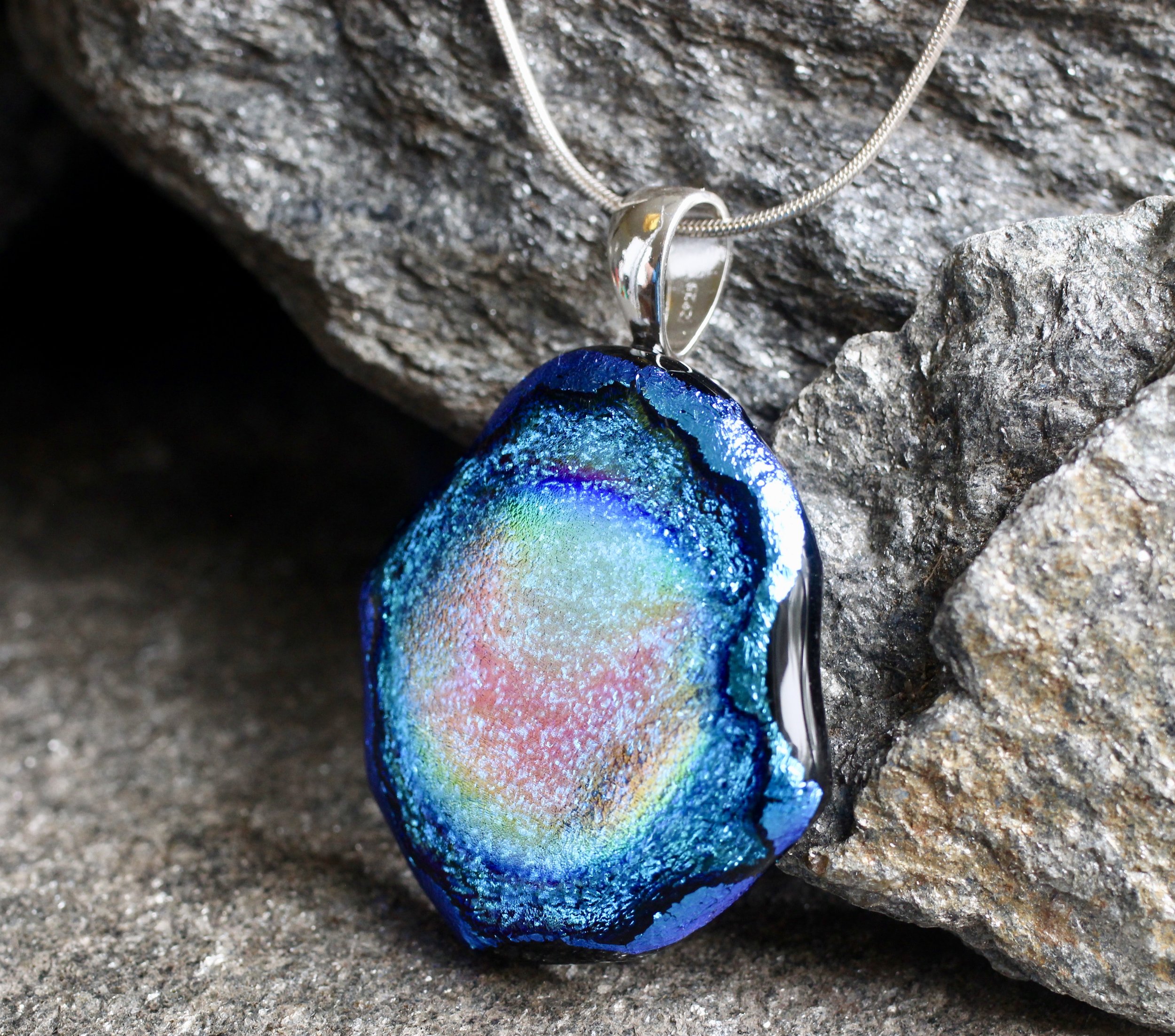 don't. tell. mom.
She loves the fact that her parents brag about her accomplishments. She, too, is proud. But she chooses to accomplish this endeavor all on her own.
Ivy League scholarship, here she comes.
This determined delight, don't tell mom, is impressive. Don't leave her behind–put 'er on and start your day. You can pair this wearable art with so many of your fashion statements, whether you're going for marvelous or money.
You. Making your statement.
Colors found in this piece: aqua, green, pink, blue, rainbow, silver
Pendant is 1-1/2" tall x 1-1/4"ish wide
She comes with an 18" sterling silver chain. For necklace options see the Necklace page. It's your way or the highway, correct? I thought so.
She pairs well with adventure no. 619 earrings. Just sayin'.