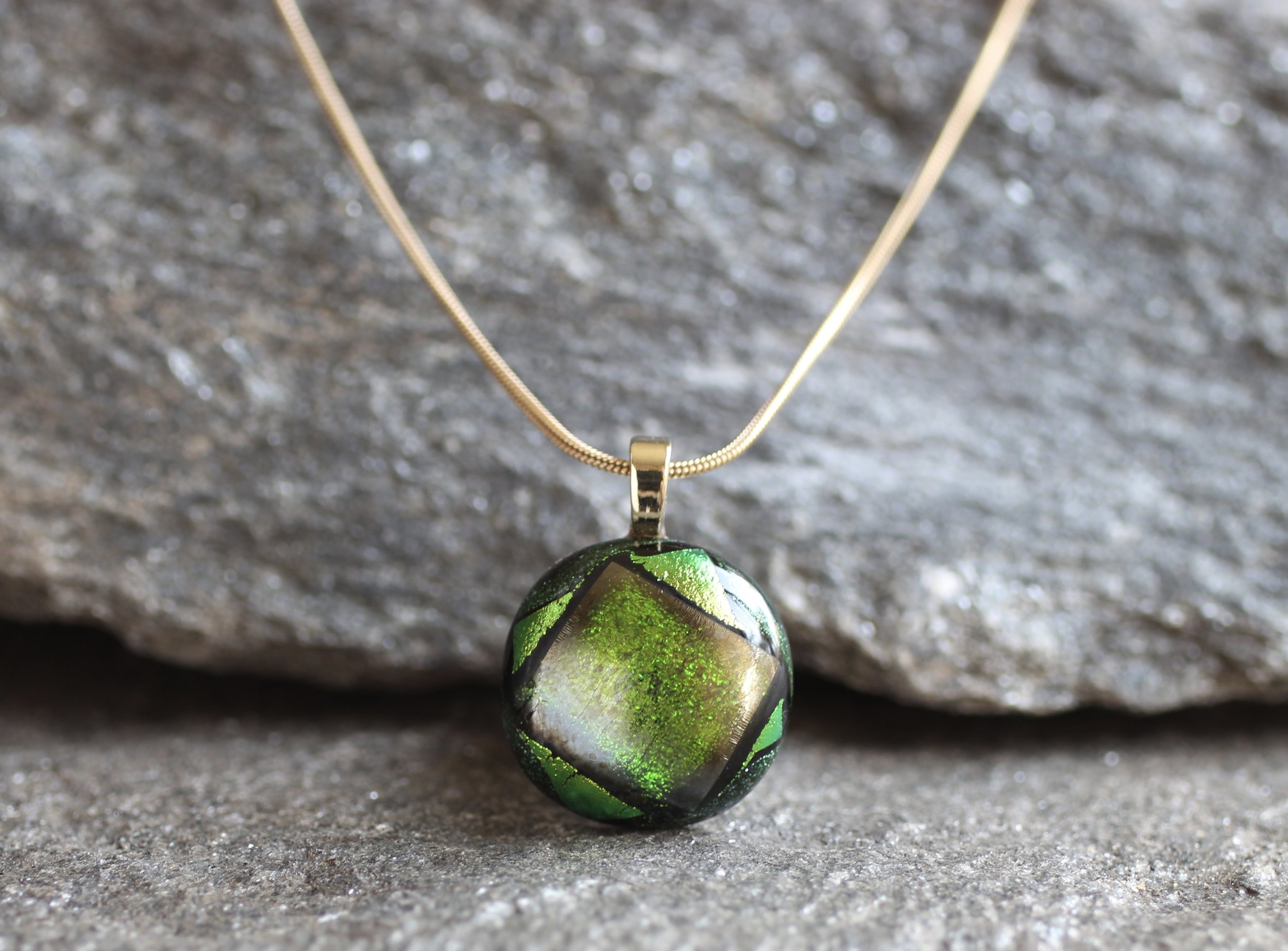 emerald eye-le
You won't need the luck of the Irish when you wear this beauty - they'll be mesmerized.
The rest is up to you.
This transcendent glass necklace, emerald eye-le, has a heavenly pendant. You can pair the golden green translucent and opaque emerald green colors of this wearable art with so many of your fashion statements, whether you're going for alluring or sublime.
You. Divine.
She comes with a 16" gold colored chain. For longer necklace options see the Necklace page.
3/4" square