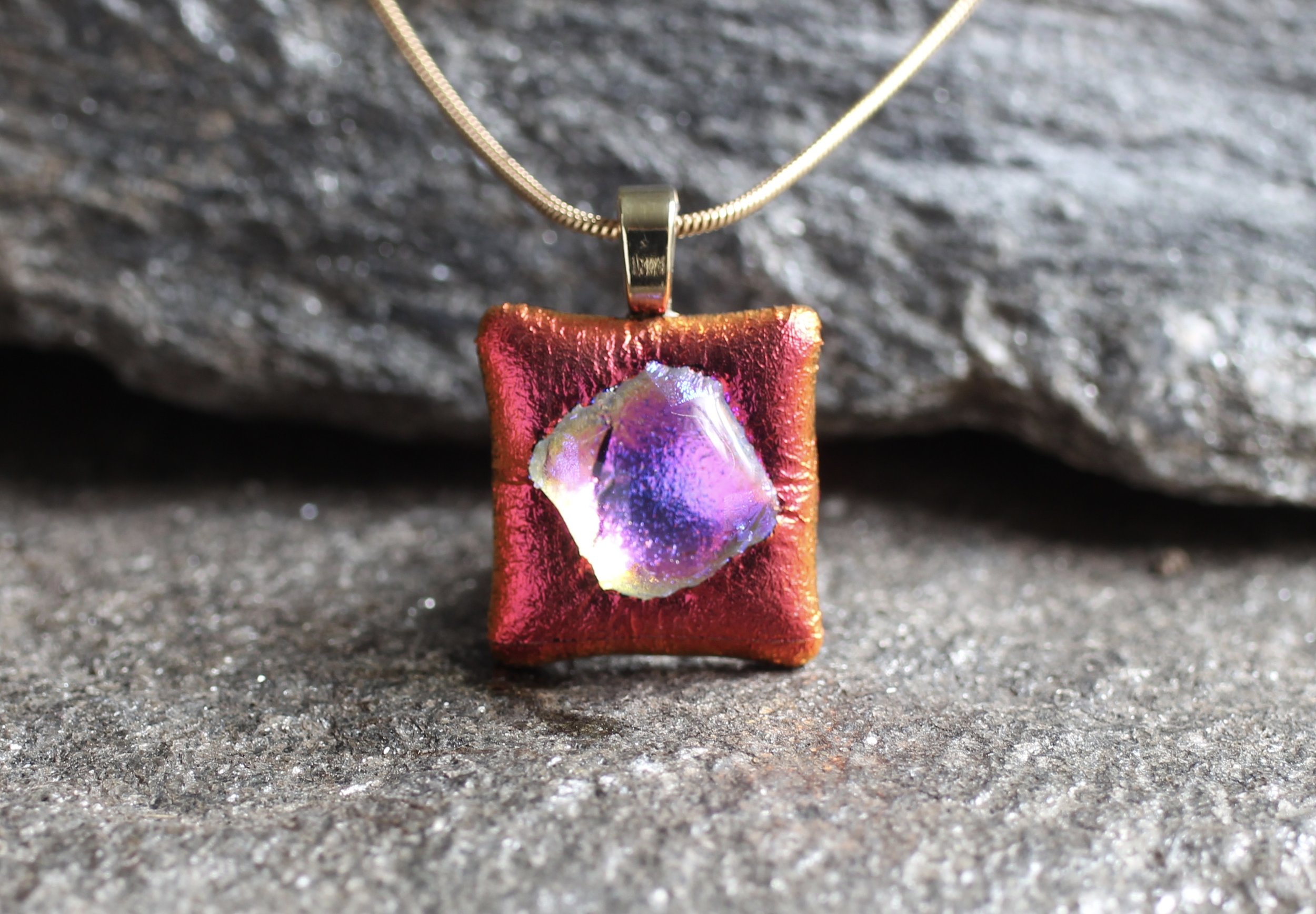 fire & ice, red
She claims to know the future. But this biaaatch ain't talkin'. I tried, got nothin. Tried again and got burned.
Don't mess with this B!
This glowing fused glass jewelry pendant, fire & ice, red, is a statement piece. The ice bubble in the center appears to boil on the fire element below, bringing deeper dimension to this unique pendant. You can pair the delicate fire of this wearable art with so many of your wardrobe items, whether you're going for blazing or ice goddess.
You. The sizzling seductress.
She comes with a 16" gold colored chain. For longer necklace options see the Necklace page.
Colors in this pendant: red, orange, pink, purple & gold
3/4" square