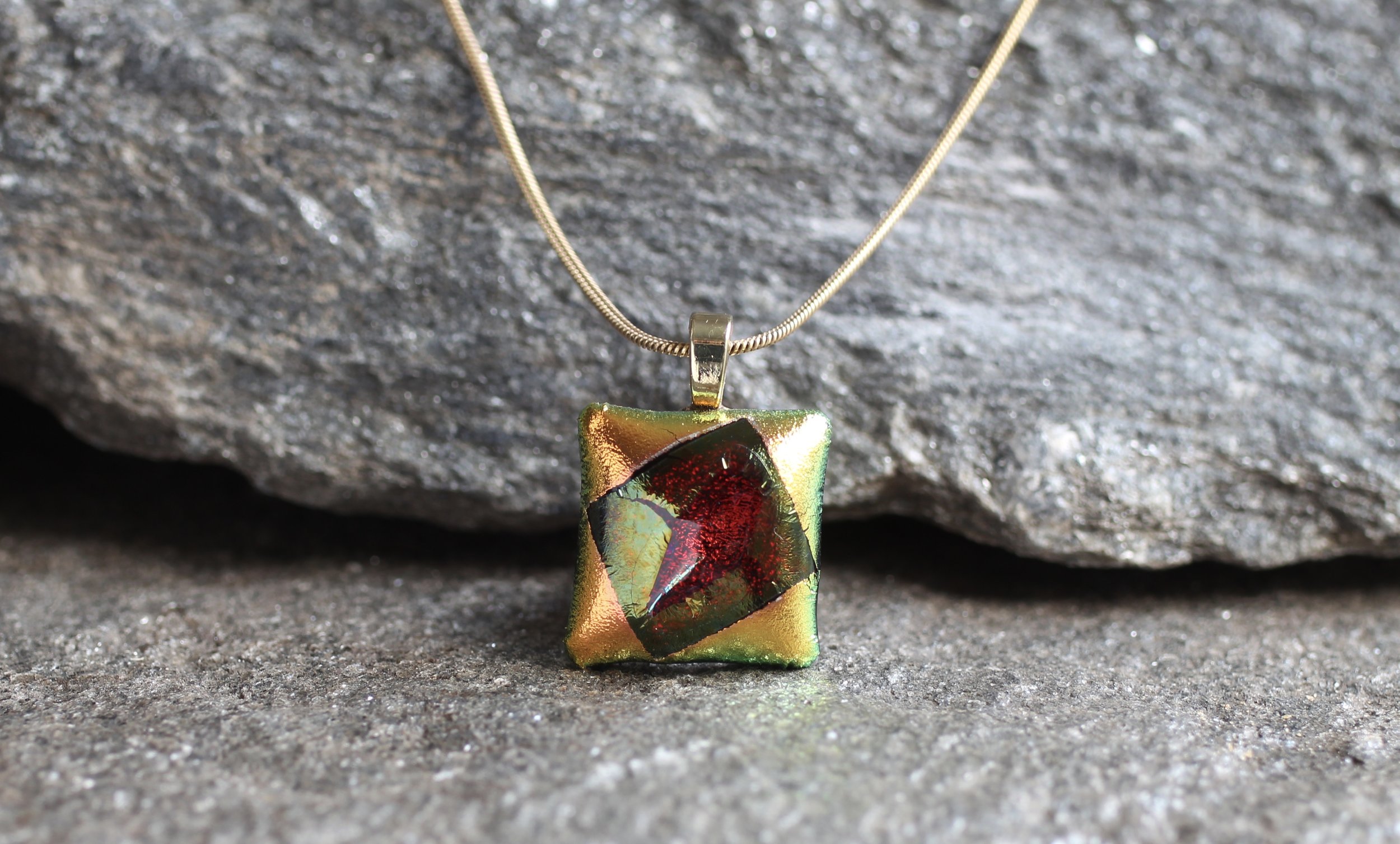 goldeneye
She looks different in every light. Dazzling by candlelight. Don't take her word, take his!
I'll have what she's having.
This petite and luminous pendant necklace, goldeneye, packs a visually powerful punch. You can pair the red, green and gold colors of this wearable art with so many of your fashion statements, whether you're going for goddess or glam.
You. Glorious.
She comes with a 16" gold colored chain. For longer necklace options see the Necklace page.
5/8" square