lost & found aura diamond (sliced round)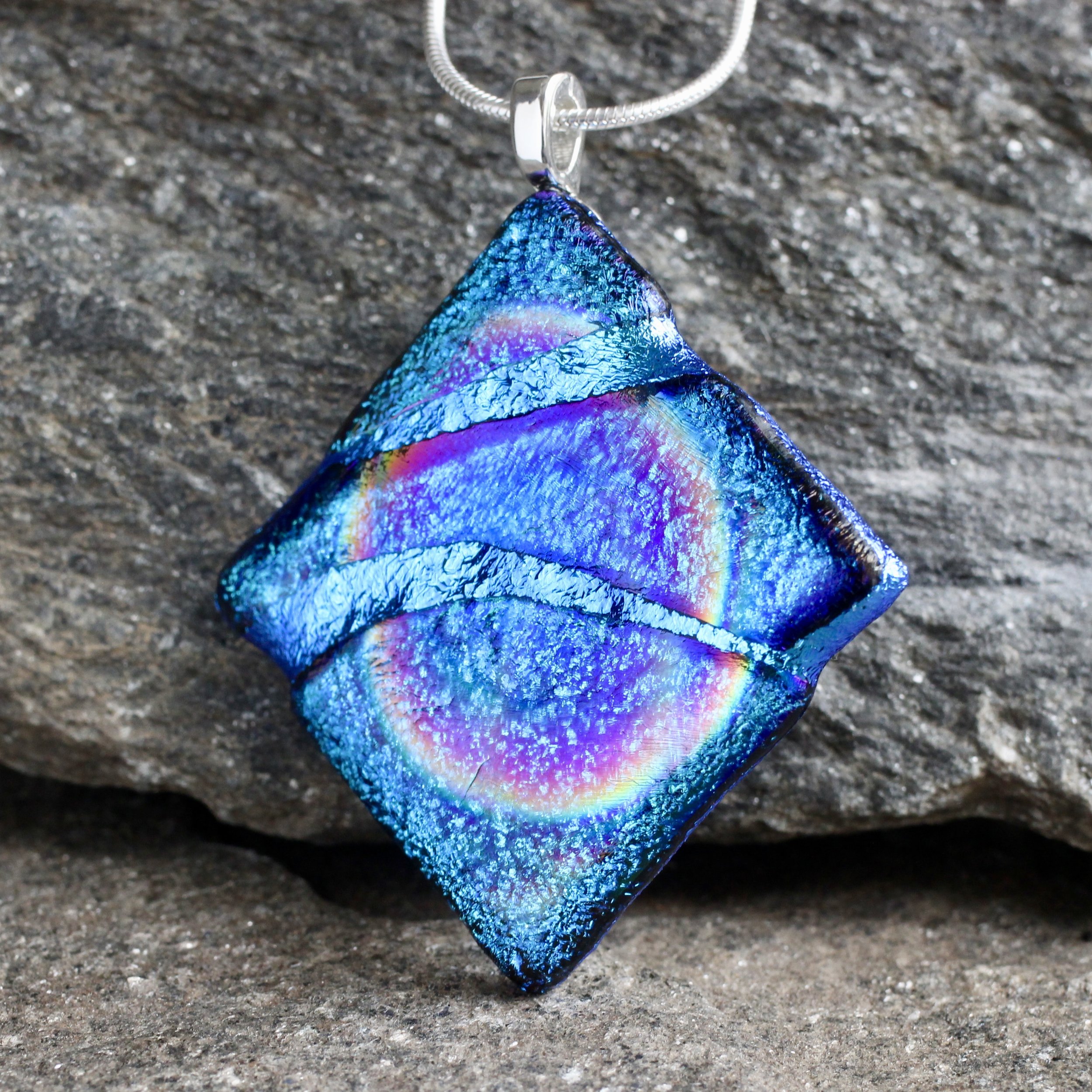 lost & found aura diamond (sliced round)
She radiates in spite of her low mood today. It's no wonder, the sun hasn't been out for days. Nothing like some volunteer work to set things right.
She's making her own sunshine by counting her blessings.
This fused glass beauty, lost & found aura diamond (sliced round), is glowing. The rainbow, layered pattern reveals depth into its brilliant green and blue hues. You can pair this wearable art with any outfit, whether you're going for alluring or sublime.
You. Inspired.
Colors found in this pendant: teal, green, turquoise, aqua, rainbow, black
This pendant comes with a 16" silver colored chain. For longer necklace options see the Necklace page.
Approx. 1-3/8" per side
sold out