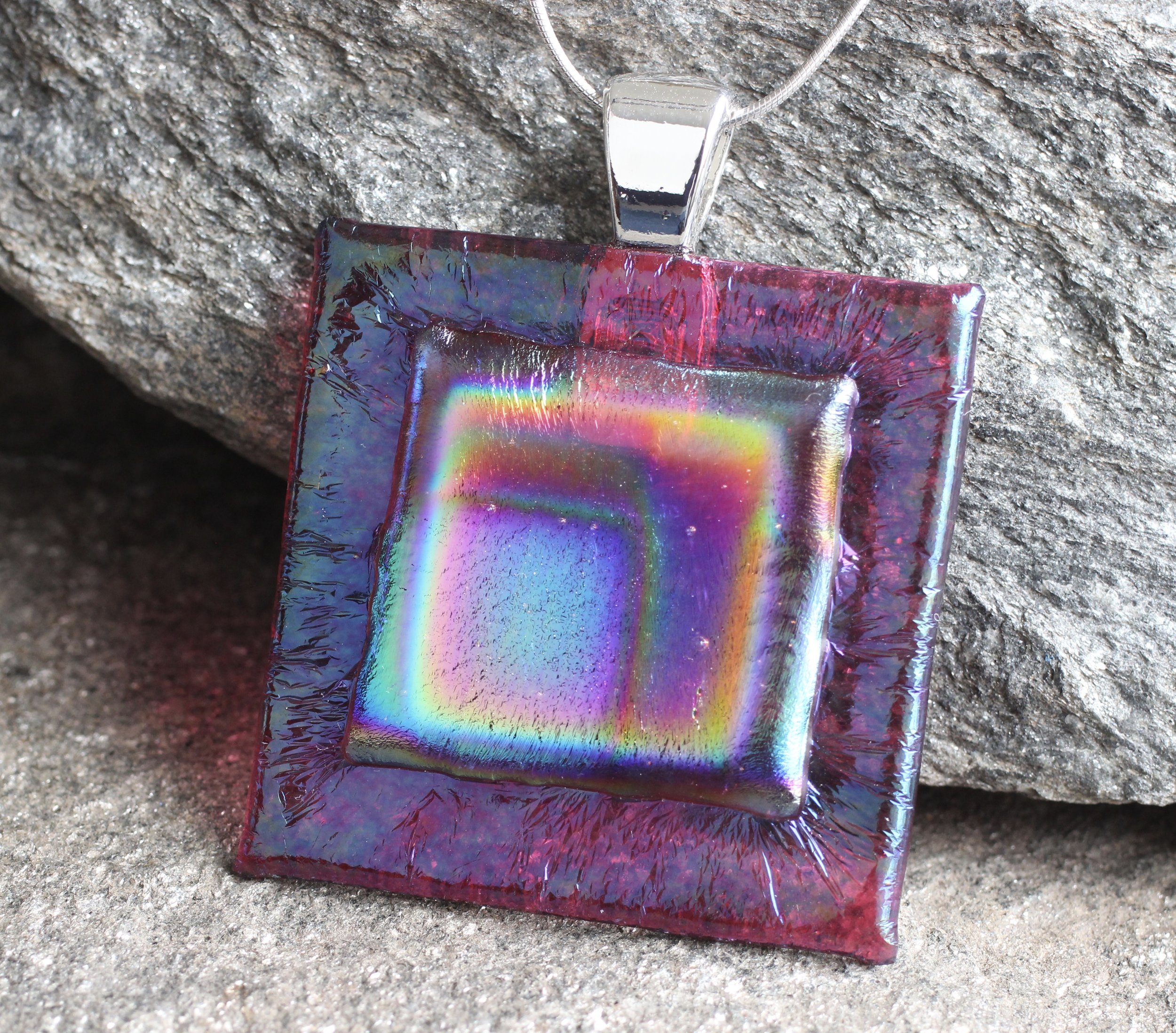 seduction
She wears her sensuality with ease. There is no forced narrative on her agenda. Her confidence comes from her intelligence.
I want to be her, don't you?
Don't leave her sitting around for too long. This striking pendant wants to be worn–with jeans, to the office, or out for some nightlife. This lively fused glass jewelry pendant, seduction, is transcendent. Her bright palette includes deep fuchsia - red and yellow-to-blue rainbow accents. You can pair this wearable art with much of of your wardrobe, whether you're going for amazing or astounding.
You. Irresistible.
She comes with a 16" silver chain. For additional necklace length options, check out the Necklace page.
2" square
sold out