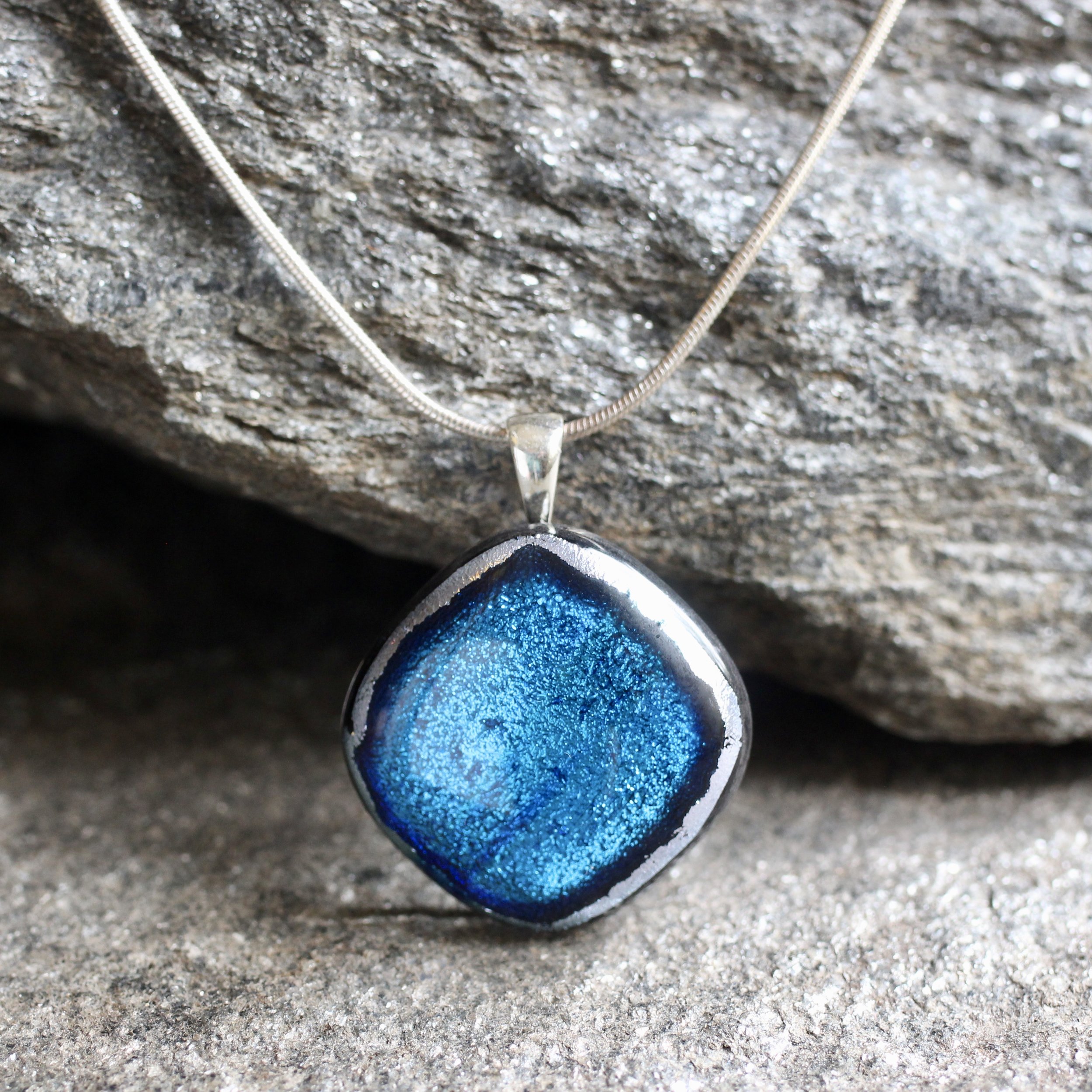 silver linings series
If it weren't for the downs, how would we ever appreciate the ups? Glass half empty or full, she'll make lemonade from those lemons. I'm thirsty just thinking about it.
How sweet it is.
This visually powerful pendant necklace, silver linings, is mesmerizing. The endless blue hues are reminiscent of the cosmos. You can pair this wearable art with many of your fashion statements, whether you're going for electrifying or enigmatic. You. Exalted.
The images shown are but a sampling of the variations. You may purchase this and love the variation sent or use the Contact form, below, to discuss your preferences and get what you want, after a slight wait. The choice is yours.
Colors found in this wearable art: blue, turquoise, black, silver
Square-ish shape is approx. 1-1/4" per side, 1-1/2" across. Rounds are approx. 7/8"*
Pairs well with silver linings earrings and/or silver linings bracelet. Just sayin'.
She comes with an 18" sterling silver chain. For necklace options see the Necklace page.