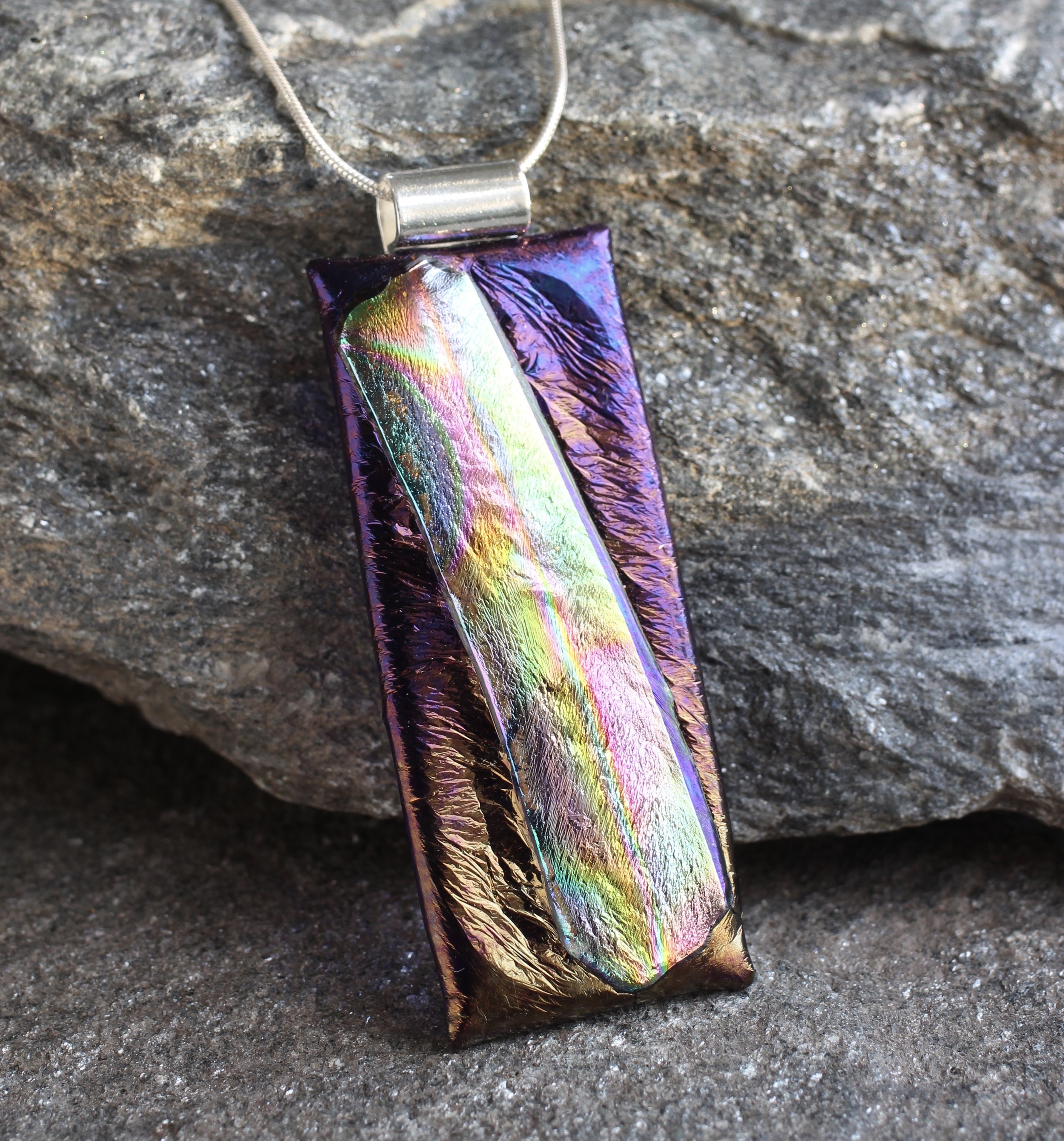 thunderbolt
Her electric beauty sends sparks flying. Awestruck admirers are thunderstruck into silence and tongue-tied. Briefly. Just before they scramble over one another to be the first to reach her.
Good thing she can outrun them!
This glass beauty, thunderbolt, is radiant. The shimmering violet-to-warm-gold palette is captivating. You can pair this wearable art with many a fashion statement, whether you're going for gorgeous or glowing.
You. Electrifying.
Colors found in this pendant: violet, purple, ultra violet, gold yellow, rainbow, yellow, pink green, blue
She comes with a 16" silver chain. For longer necklace options, see the Necklace page.
Approx. 1" x 2-1/2"