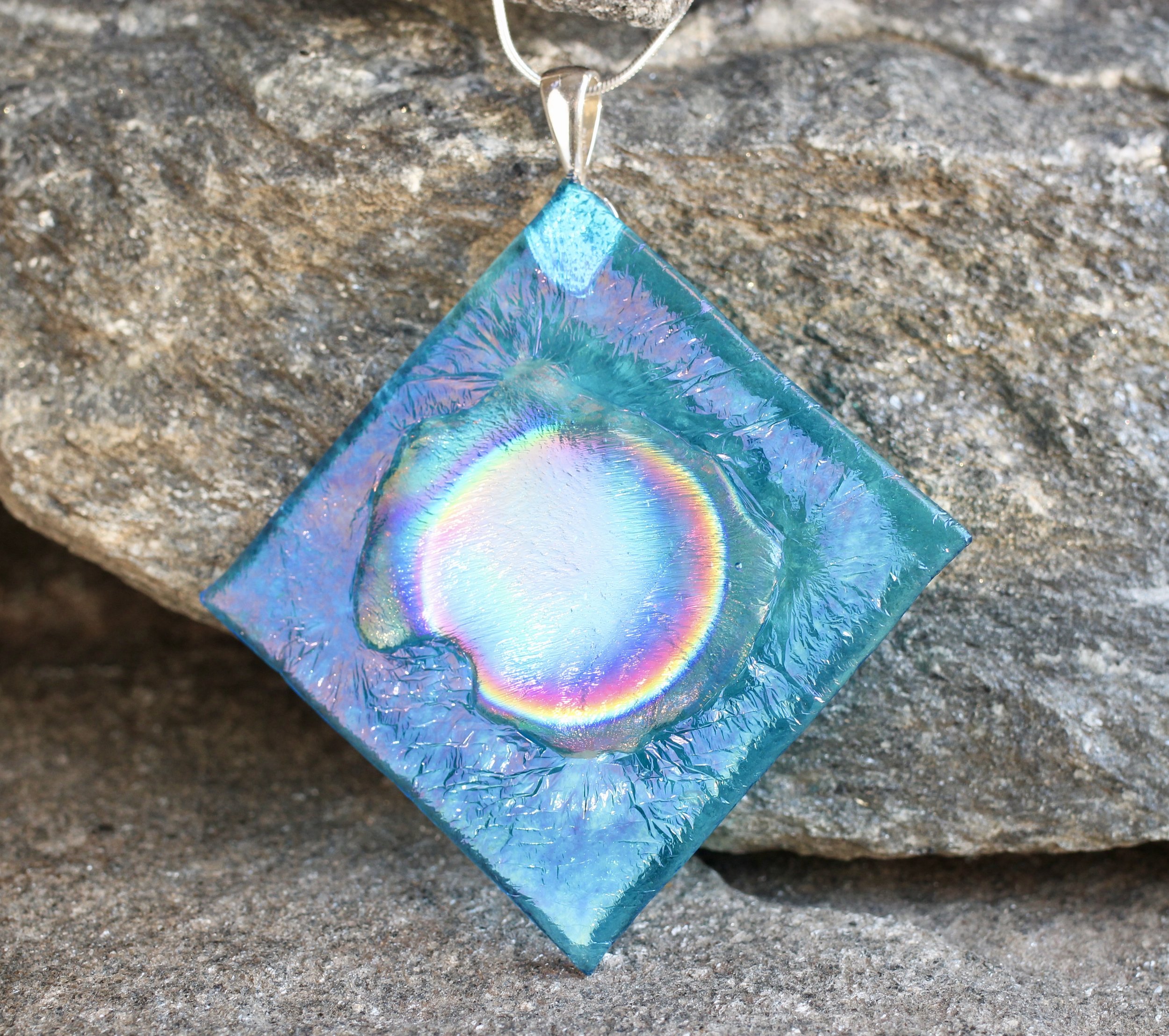 turquoise beau tai
She glows like candlelight. Who can take their eyes from her loveliness? Well, her exes, for one. And there are an alarming number of them.
What's up with that?
This luminous fused glass pendant necklace, turquoise beau tai, is modern and unique. You can pair the vivid stretchy turquoise blue and rainbow colors of this wearable art with so many of your fashion statements, whether you're going for dazzling or delightful.
You. Drop-dead gorgeous.
Colors found in this pendant: turquoise, purple, blue, pink, yellow, rainbow, silver
She comes with an 18" silver chain. For other chain length options see the Necklace page. Pairs well with turquoise enigma earrings. Just sayin'.
Approx. 1.875" per side