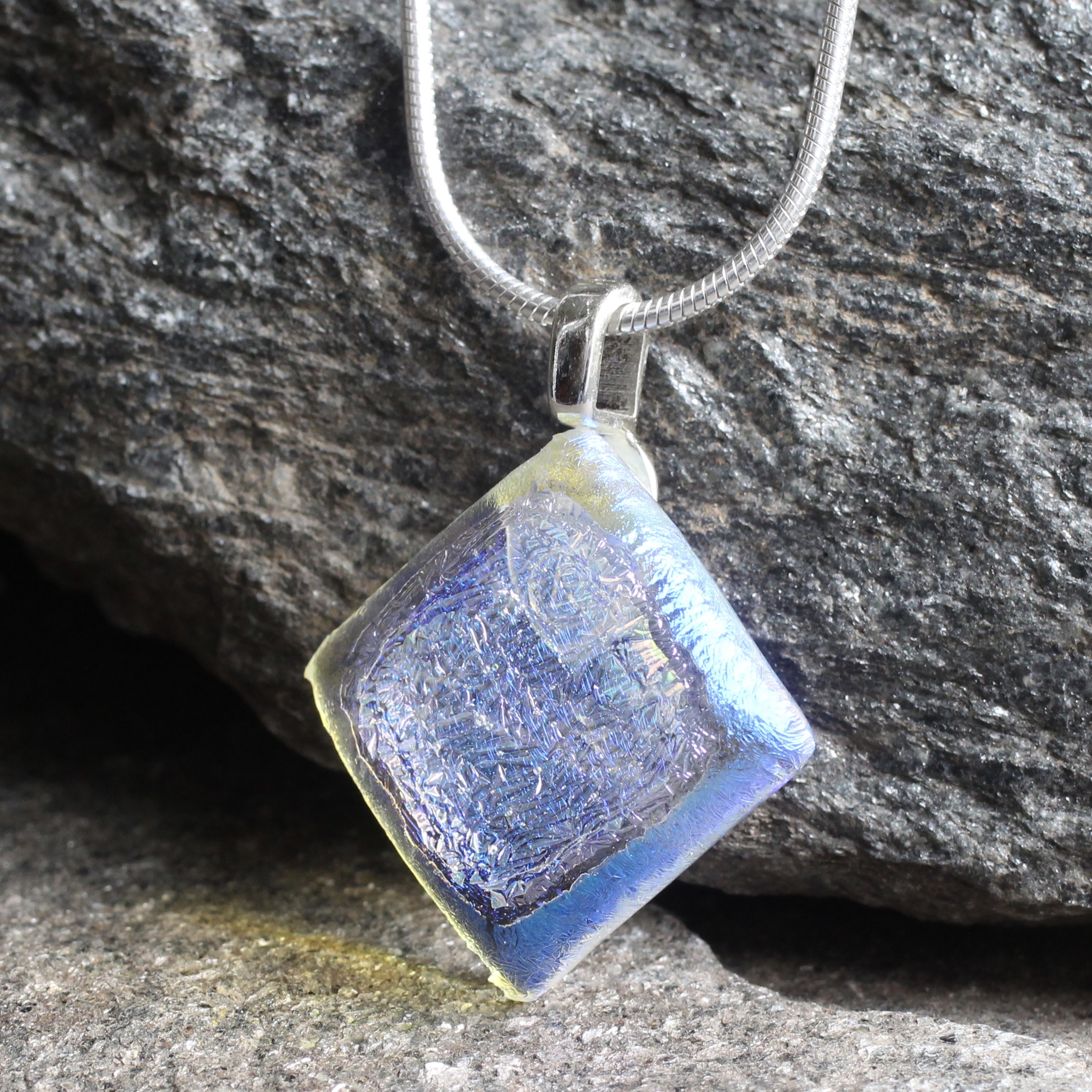 youniverse
Leaving self behind, they embark on the road that leads that-a-way. A path they readily choose. Cocooned by love, respect, compromise and communication. Ahhh, the journey.
Marriage.
This glass pendant, youniverse, has depth. You can pair this wearable art with your fashion statements, whether you're going for groovy or glorious.
You. Goddess.
She comes with a 16" silver chain. For additional necklace length options, check out the Necklace page.
Colors found in this pendant: rainbow on clear
Pendant approx. 5/8"
sold out